At the club station table are the following ham radio operators: David Martin - W4DSM, Jimmy Stanton - WD4KTW, Jerry Carroll, and John Conway.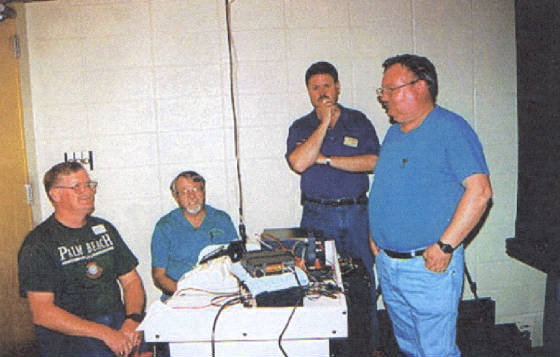 The stage at The Brewton Elementary School. Set up and built by the Students at the school.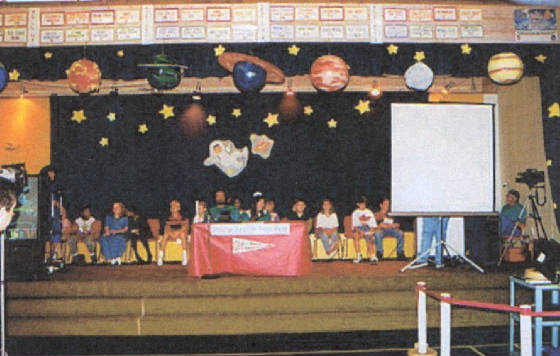 Here is a photo of Samuel Conway, KE4VOR , standing beside the model of The Space Shuttle Atlantis built by Students of the school.
Being interviewed by TV 10 out of Mobile, Alabama are Samuel Conway - KE4VOR, and Leigh Weaver - KD4TID. At the time of the interview they were the two youngest Hams in the State of Alabama.